Greetings from the President of the Japan Prosthodontic Society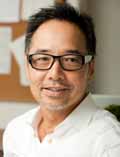 Kazuyoshi Baba
President, Japan Prosthodontic Society

In FY2021–2022, I was appointed President of the Japan Prosthodontic Society (JPS). I would like to take this opportunity to greet you all.


The disease structure of our country has changed dramatically with a low birth rate and an aging population, and the healthcare system faces the major challenges of how to care for precious newborn life and how to ensure healthy living among those enjoying an extended life span, in other words, the extension of a healthy life span.


The JPS has taken the advance of the aging of society as an opportunity to bring about a society of good health and longevity with the slogan "Extension of healthy life expectancy
by Occlusion and Mastication." At the 129 th Academic Congress, we planned a symposium entitled "Extension of healthy life expectancy by improving eating power: Mission of
Prosthodontics," focusing on a role of the prosthodontic treatment as a pre-emptive medical treatment for those requiring support and nursing care. This year, we will also start a new
challenge with the Japanese Psychogeriatric Society to demonstrate the role of the restoration of masticatory function by means of prosthodontic treatment in the prevention of
dementia.


Regarding the change in the industrial structure, our country appears to be entering a Fourth Industrial Revolution with IoT, big data, AI, robots, etc. From this perspective, dental
care has steadily progressed through the use of digital technology, which is represented by the insurance coverage of CAD/CAM crowns and the widespread use of digital impressions
and digital X-rays. However, in reality, we have currently completed the Second Industrial Revolution, and the Third Industrial Revolution is underway. As previously mentioned,
however, image and morphology digital data have been automatically accumulated in the form of "high-quality input" linked to the medical record, and the foundation for building the
Big Data for using AI is already in place. In the future, the healthcare system is expected to change to a "Precision Medicine" model, within which AI will play a pivotal role. It is the
major strength of our field that we have had such a foundation, and I hope to use this foundation strategically by incorporating the wisdom of the JPS.


Of course, we will enhance our services for JPS members through academic congresses, academic journals, and various committee activities, including providing up-to-date
academic information, supporting academic and clinical activities, and providing career pathways for dental specialists. In particular, we are planning "summer camps" and "hands-
on activities," as well as "meet the expert" opportunities for junior members. Please look forward to them. The executive office will also address the long-standing issue of
advertising disclosure for prosthodontic specialists.


Although it will be for a short period of two years, I hope to have your understanding and
support.